The third edition of UEFA Nations League Continued Saturday in cities across Europe, with featured games broadcast across the FOX Sports family of networks (and streamed on the FOX Sports App).
In the opener, Hungary beat England at the Puskas Arena in Budapest, led by a crucial Dominik Szoboszlai penalty. This match is followed by an exciting duel between Italy and Germany at the Stadio Renato Dall'Ara in Bologna, Italy on FS2.
Here are the top games.
Hungary 1, England 0 (League A)
What a chance!
Hungary was the team that started the affair on offense. The team created a wonderful goal chance in the 11th minute after a skilful cross from an early run.
But England goalkeeper Jordan Pickford and a defender teamed up to create a clutch deflection and deflect the ball off course to prevent the goal.
pick her up
Pickford kept his shutout intact with another deft stop in the 28th minute.
He avoided trouble with a small stroke of luck after a Hungarian midfield effort sailed just wide.
Hard work pays off
Hungary's aggressive approach gave him several chances and in the 63rd minute a brilliant run from his left wing forced England to concede a penalty inside the box. Dominik Szoboszlai pocketed the subsequent punt to make it 1-0 for Hungary.
Dominik Szoboszlai converted a penalty to make it 1-0 for Hungary
Hungary took a 1-0 lead over England in the 66th minute of the UEFA Nations League after Dominik Szoboszlai scored the penalty.
Stale
Despite a series of substitutions, England remained cool in attack and remained goalless with a couple of shot attempts in the penalty area.
Stay tuned for more updates.
Italy vs Germany (League A)
coming!
Here's a look at the rest of Saturday's UEFA Nations League fixtures:
Armenia 1, Republic of Ireland 0 (League B)
direct hit!
Eduard Spertsyan had no problem firing that shot from outside the box and his confidence paid off for Armenia. Spertsyan's shot from the shot was the only goal of the game as Armenia beat Ireland 1-0.
Finland 1 Bosnia and Herzegovina 1 (League B)
35 and counting
Action wasn't plentiful in the early beginnings of this League B game, but Finland lit up late in the first half after earning and converting a penalty. Teemu Pukki fooled the keeper on the PK and went down left in his attempt to swing momentum towards his team before half-time. The goal marked Pukki's 35th international.
Teemu Pukki's icy penalty gives Finland a 1-0 lead over Bosnia and Herzegovina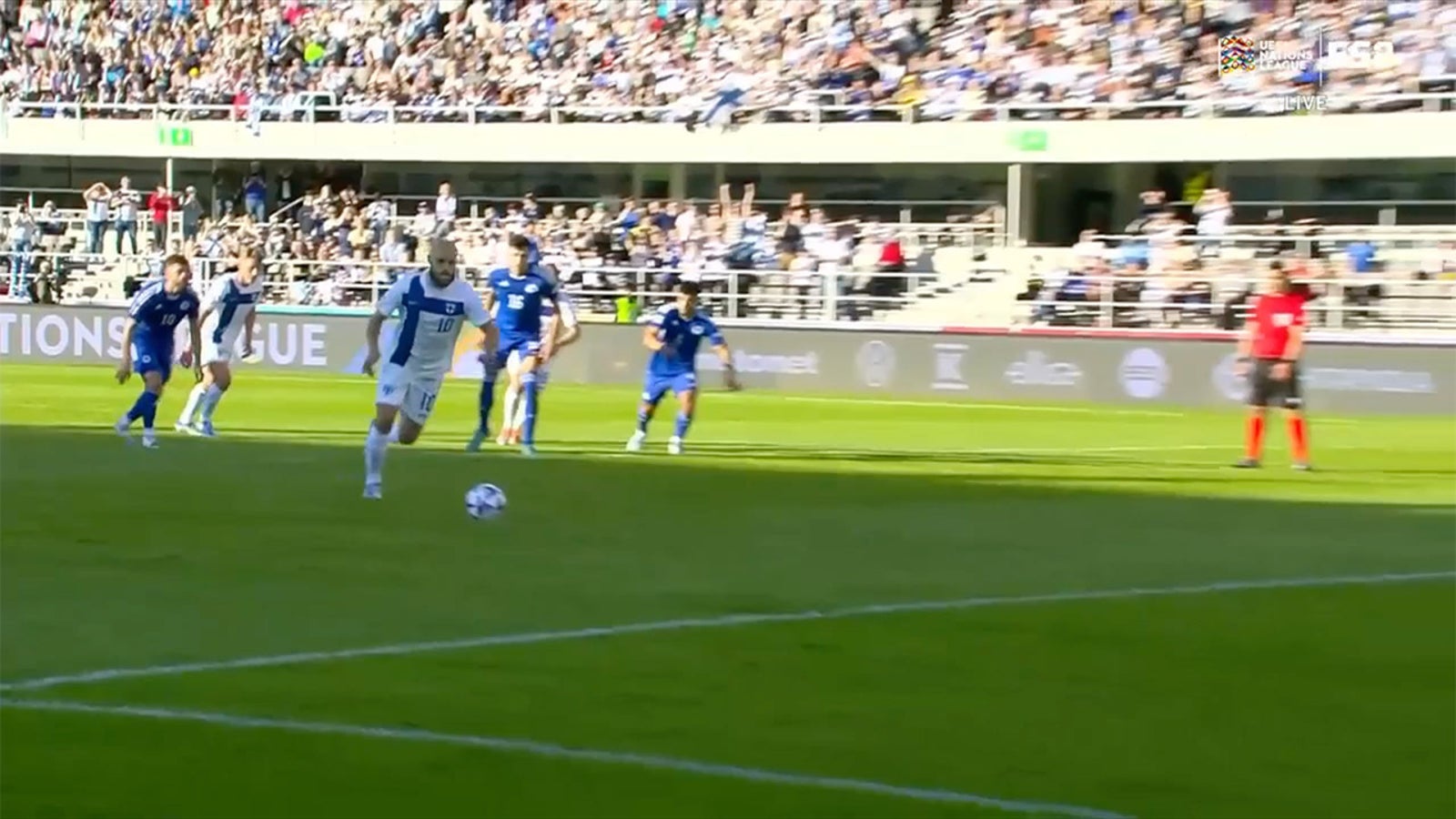 Teemu Pukki showed his composure, scoring an important penalty before half-time to put Finland 1-0 ahead of Bosnia and Herzegovina in the UEFA Nations League.
Bosnia's Smail Prevljak saved his side's chances of a 1-1 draw with a clutch turnover (+3) in the 90th minute.
Luxembourg 2, Lithuania 0(League C)
Top notch!
Luxembourg opened the scoring in the 43rd minute to take a 1-0 lead after Daniel Sinani fired a rocket from his left leg into the top left corner of the goal.
Luxembourg shows a BEAUTIFUL team sequence for the first goal against Lithuania, 1-0
Danel Sinani ended a fine team sequence for Luxembourg with a clean 44th-minute finish against Lithuania in the UEFA Nations League.
What a dime
Sinani increased his goal tally to two after a nice pass from his teammate, feigning a horde of defenders before throwing in another rocket to chill the game.
Turkey vs. Faroe Islands (League C)
Montenegro vs. Romania (League B)
---
Get more out of the UEFA Nations League Follow your favorites to get information about games, news and more.
---
---