RIver are marked blue on maps but up close they often disappoint, their waters an opaque muddy brown. But chalk streams look like rivers from a child's picture book, sparkling and shallow, with gravel beds and lush aquatic grass bathed in sunlight shining through clear water.
They owe their resemblance to a stiff G&T to a permeable limestone bedrock that allows rainwater to drain away without washing mud or silt into the waterways. There are about 210 chalk streams in the world and 76% of these are in England where they are compared to the rainforests or the Great Barrier Reef for the rare habitat they provide. And like these ecological treasures, the chalk streams are also in a crisis – threatened above all by overly greedy water suppliers.
For many, the River Test is the standout chalk stream: one of the longest, famous for being the birthplace of modern dry fly fishing. But you don't need to worry about rods and lines to enjoy the Test Way, a 47-mile route from the river's source in North Hampshire to Southampton Water. It's broken up into eight stages, but for a day's hike we'll choose a circular hike that takes you through ancient forests, floodplains, sheep-grazed valleys and soul-soothing vistas from chalk slopes.
Refreshment is available at a vacant establishment just yards from the river: the John O'Gaunt Inn in Horsebridge, known for good food and Sunday jazz. But since it doesn't offer any rooms, we live in a much older house. Michelmersh Manor Farm, a few miles to the south, was first mentioned in 1205 as 'a great manor with a fortified gatehouse and great hall'.
The listed medieval barns are now elegant holiday accommodation and we are the first guests at the two-bedroom Archers Retreat – so named because Henry V's famous archers gathered in the adjacent field in 1415 before marching to the Battle of Agincourt. Perhaps there was something heroic about it because in 1944 Canadian and American soldiers camped on this field as they prepared for D-Day.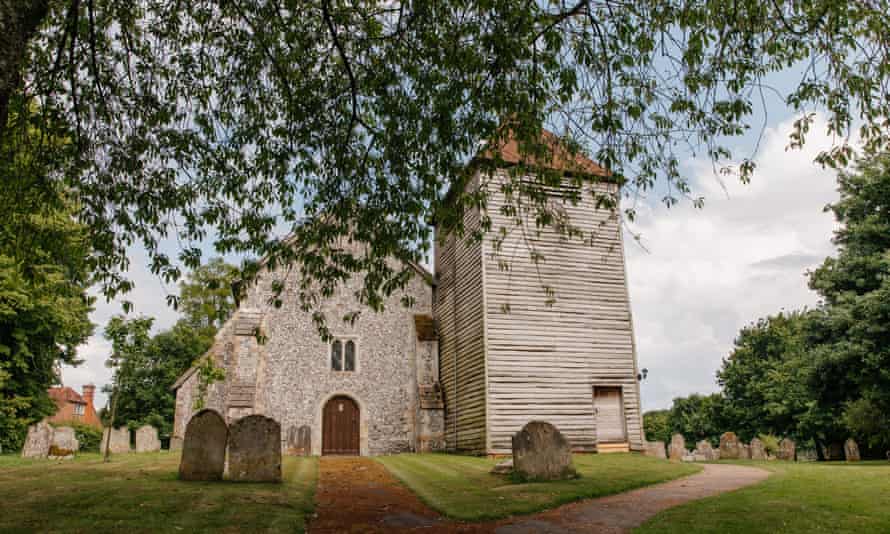 We're planning a march, not a fight, and the farm makes a perfect base. A stile gives access to another historic battle trail: the 625-mile Monarch's Way, which is based on the detour King Charles II took in 1651 while fleeing the Battle of Worcester. We follow this for half a mile to the 800 year old St Mary's Church with its weather clad bell tower. Homemade jam is sold inside for those who don't mind weighing their backpack down.
Turning right out of the church gate and then left at a signpost is a narrow path beneath arching hawthorns, brambles and ivy. In April the trees are in bloom and primroses peek out from under your feet. The practical Birdnet app tells us about the unusual chirping of treecreepers and dunnocks in the hedges.
Soon we climb through open fields connected by kissing gates and head northwest to the riverside hamlet of Brook. After about a mile there is a metal gate – the highest point of the hike, 91 meters above sea level – with sweeping river views from the top of a steep stepped path down into the valley.
Below we cross the A3057 to a footbridge over the river and notice two things. The first is that the Test is not a river, but a mass of tributaries, side streams, mill canals and girders. In some places, two, three or even four streams run parallel.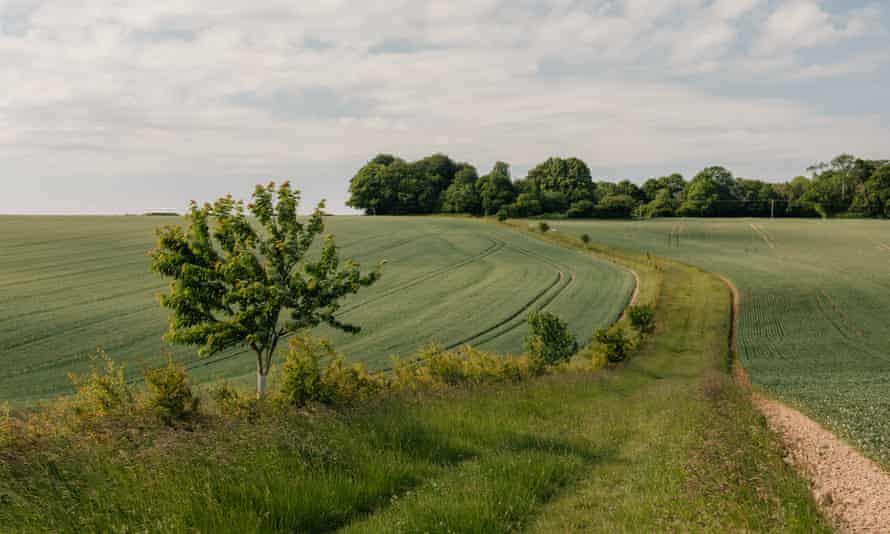 The other is that while the Test Way follows the Test Valley, it rarely follows the river. Screaming "Private: No Entry" signs keep walkers away from grassy stretches of riverbank. Presumably the fishing rights (Eric Morecambe was a regular) are too lucrative to let Tom, Dick or Wanderer in. We are disappointed at first but soon find that the marked route through villages, up hills and in groves is a great varied walk. It traverses the canals and offers ample river views.
The route is clearly marked with blue TW signs and we follow them initially north along the former Sprat and Winkle line to Horsebridge. The railway closed in 1964, so we're surprised to see Horsebridge station in a smart green and yellow colorway complete with signal box and rolling stock. Turns out it's a wedding venue now. Civil weddings on platform two.
The pub, square and white with a slate roof, emerges at the end of a lane. We walked four miles and earned a roast and beer.
The sun is high as we head back to Brook and then turn right over the bridge to take the Test Way across water meadows towards Mottisfont Abbey. The path passes the rear of this manor house, which is about as old as Michelmersh Manor Farm but now has neoclassical interiors, a rose garden and the usual NT cafe and gift shop. Glad to be on our wilder route, eventually following a narrow lane to the ancient, moss-covered bricks and stones of the village of Mottisfont.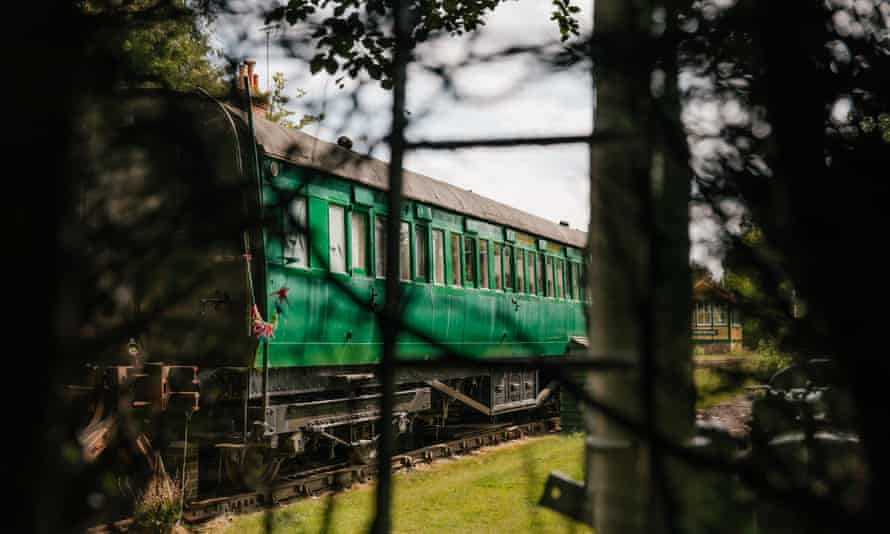 The abbey church was incorporated into the home of its wealthy owner after the Reformation, but the village's 12th-century Church of St. Andrew still stands in a peaceful corner and we turn right past it to head south again to ride water meadows. There is a footbridge over the Dun that joins the Test a short distance east – then uphill through woodland to a bridge over a working railway.
The Test Way continues south but we leave it here and turn left towards Kimbridge from where it is a few miles on country roads to Michelmersh. For the car-free, Mottisfont & Dunbridge Station (trains to Southampton or Salisbury) is a mile the other way.
The road through Kimbridge runs across four strands of the test, and at each we look down into the glassy water. Though it looks peaceful, its future is in jeopardy, and activists face an uphill battle against pollution, sanitation and climate change. Hopefully it won't be as bloody as Agincourt.
Google map of the route
start end Manor Michelmersh
length 9 miles
duration 4 hours (6 with lunch break)
difficulty Easy
The pub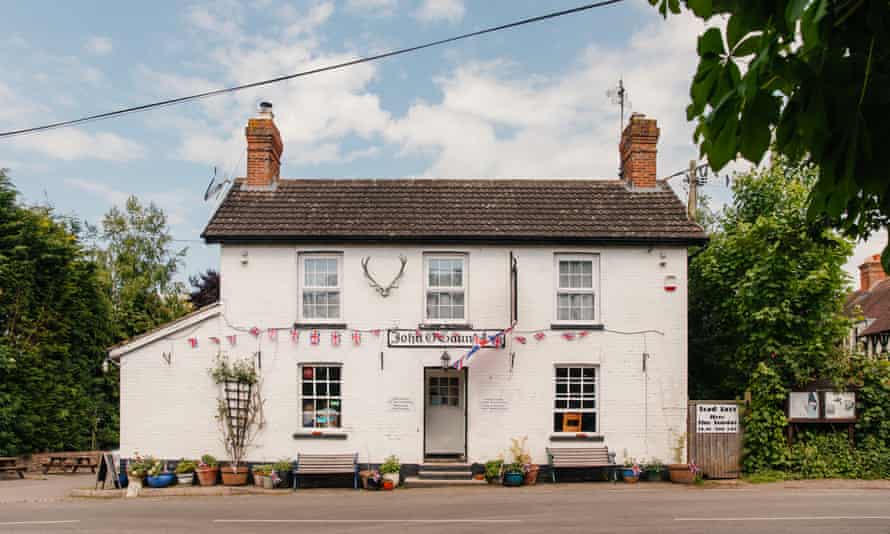 The John O'Gaunt Inn was called the Beeching Railway Inn until the cuts, when it was renamed after the third son of Edward III, who owned much of Hampshire by the 14th century. It's a proper dog-friendly country pub run by Chris Adams, a proper reddish compatriot. There are open fires in the L-shaped bar, real ales on tap and meats on the menu: beef, lamb, pork, venison and venison, all sourced and raised within five miles. There's a vegetarian roast, but this is about good meat, well cooked – in summer this may include trout from the test, fresh or home-smoked. Chef Lee McDowell's rare venison roast is tender and delightful, with four veggies, Yorkshire puds and impeccable roasts.
Two bespoke bitters, John O'Gaunt and stronger Horsebridge Special, are brewed on-site, and guest beers may come from the Dead Brewers Society, which revives old ale recipes.
johnofgaunt.co.uk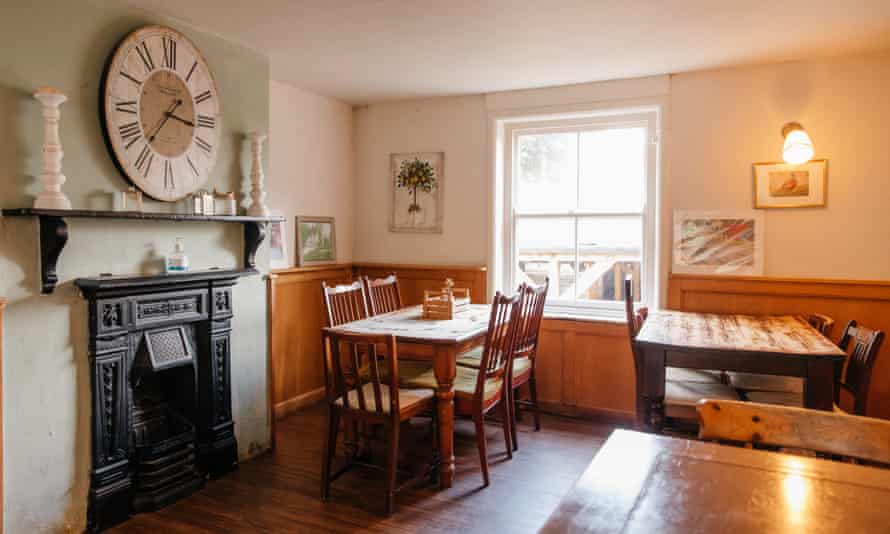 Where to sleep
Fran and John Drake have run Michelmersh Manor Farm for 40 years and offer five cottages and two shepherd's cottages. The 2 bedroom Archers Retreat is set in the restored medieval barn with aged timber throughout. It has a chic bathroom and kitchen, underfloor heating and a wood stove, but there is no doubt that you are on a working farm. One side faces the cowshed, in front of it open fields, chickens, pheasants and peacocks could look in through the floor-to-ceiling windows.
Cottage for four from £200 one night, michelmershmanorfarm.com